Before the pandemic emerged in the United States we knew living in the Vail Valley was special and unique. Our four-season valley thrives on recreation, adventure, and community. What we realized in the spring and summer was just how much individuals and families valued the lifestyle locals, returning guests, and second homeowners have grown to appreciate. The wave of new residents and those looking to make the valley their more permanent home was palpable and evidenced by the real estate sales numbers in 2020. A headline worth $3 billion in sales is a record for any year. Drilling down, our residential unit sales topped 1,700, 24% above last year's levels. Residential dollar volume exceeded 2019 by 52%. Lofty numbers.
While the holidays are typically a slower time of year, Q4 numbers produced a record number of sales, with single-family and duplex home sales up 67.25% and condos and townhomes up 92.89% percent over the same period in 2019. While inventory is still lagging behind sales, Q4 did show increases over 2019, with listings up 4% for single-family homes/duplexes and 7.044% for condos/townhomes. The biggest impact on inventory continued to be heightened buyer demand, which was up 74% between Thanksgiving through the New Year over the same 2019 holiday period.
Sellers continued to benefit from high buyer demand, with average list price up 8.43% and average sales price up 10.51% percent for Q4. Year-over-year totals jumped 19.86% for the average list price and 21.04% for the average sales price. Coinciding with heightened buyer demand, the number of days on the market continued to drop, down an average of 11.2% to 111 days from 2019 Q4 levels, bringing the annual average to 123 days for 2020.
Resort Market | Vail, Beaver Creek, Arrowhead, Edwards/Singletree, Cordillera
Kyle Denton, a Broker associate for Berkshire Hathaway HomeServices Colorado Properties and member of The Denton Advisory Group, echoed that Vail and Beaver Creek experienced unprecedented prices and sales in 2020. "While sales far exceeded 2019 levels, there are still some great opportunities and price points in certain neighborhoods for the high-end buyer," said Denton. "In Vail Village and Lionshead alone there are currently 22 single family and duplex homes on the market. While these homes start at $5.9M, for this type of buyer, there are some excellent opportunities. Similar to the rest of Eagle County, Edwards to East Vail, which typically offers a greater range of homes and prices under $2M, inventory is extremely low. It is one of the critical issues for 2021," Denton added.
What It Means for Buyers
Denton agrees that building a relationship with a qualified broker who is well versed in a neighborhood of choice is key. Whether it is Vail and Beaver Creek, one of the neighboring communities, or down the valley, the market is hot. "There may be more homes on the market in the higher end price points, but these are typically ones that require the right buyer at the right time due to their unique features, location, and amenities," said Denton. He advises that if not a cash offer, buyers should also make sure they have financing and pre-approvals in place in advance so that when the right property comes along they can write the offer.
What It Means for Sellers
In terms of pricing, Denton agrees to watch over pricing. "Buyers are still smart," said Denton. "One caveat for the resort market is there may be some opportunity to push price based on location and other competing inventory. But be cautious. We are seeing some homes that aren't priced correctly and sitting on the market longer than they should in the current climate. One of the most important factors is to be clear on goals. Is it to put a number on a home and hope that the right buyer comes along or to take advantage of current market conditions not knowing what the future holds? Understanding buyer demographics and current market trends specific to the individual property will help bring some clarity to the previous question and help better achieve a seller's goals," Denton added.

Although the new year is a traditionally slower time for Vail Valley and Down Valley real estate transactions, 2020 taught us that norms are on the sidelines and sellers remain faced with little competition in the market. The strong buyer market is expected to continue, slowed only by inventory levels, which will remain a key factor for how numbers will look in 2021.
Elevation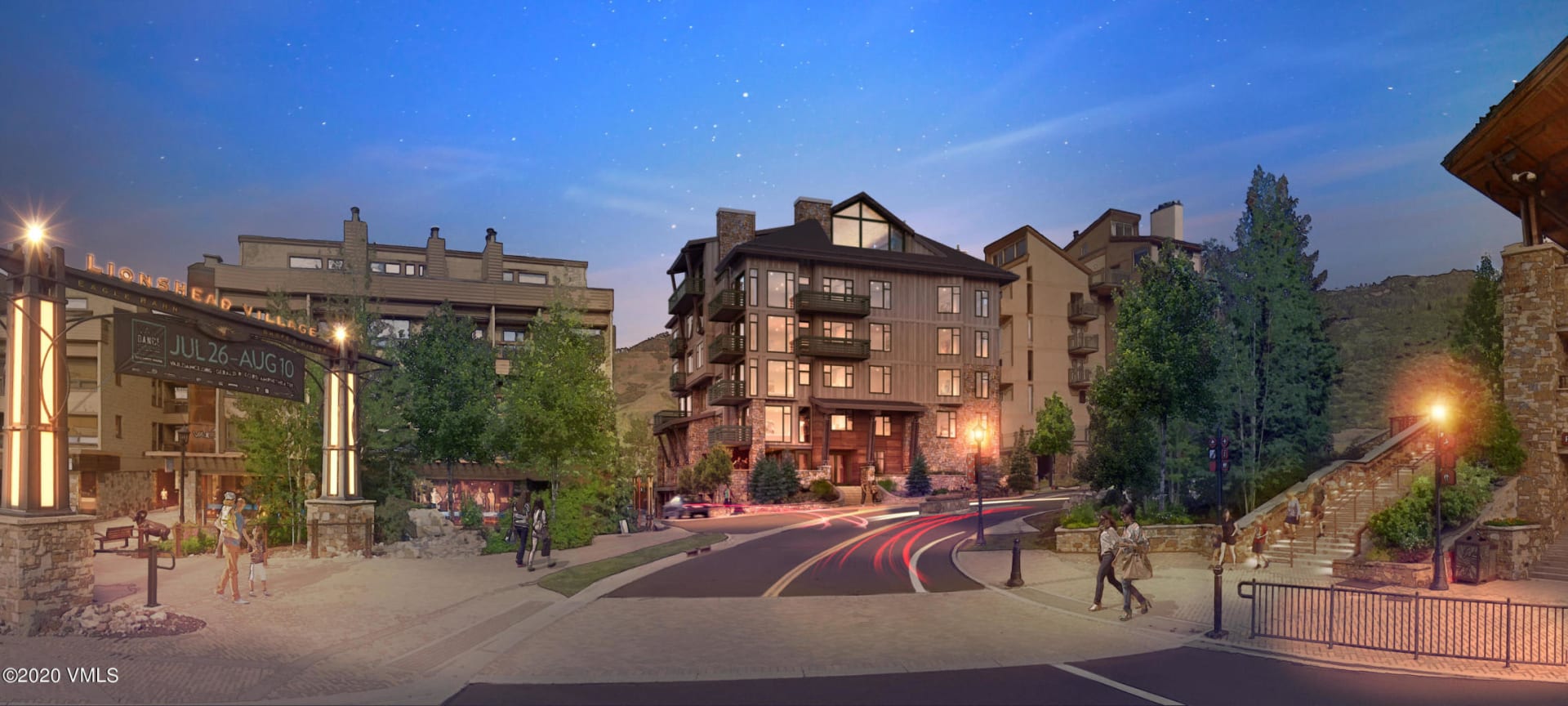 Lionshead Village's newest offering, Elevation, offering contemporary mountain luxury, features state-of-art technology, air-conditioning, owner's ski locker room, fitness facility, private garage parking, and a spacious lounge area. A total of eight 3 and 4-bedroom private residences, as well as penthouses, are available for sale with construction commencing in Spring 2021. Prices range from $3.9M to $14.5M. For more information, call
(970) 376-0087
or email
[email protected]
.